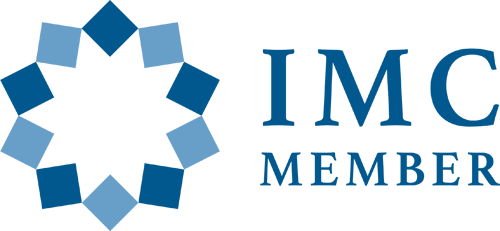 Investment Business Migration World Wide
We are proud to be a Member of IMC Investment Migration Council, Geneva, Switzerland. Australia has been offering Investment Based Business Migration Program for last 25 years. Recently a large number of countries worldwide have started investment based migration program.
The Investment Migration Council (IMC) is the worldwide association for investor immigration and citizenship-by-investment. The IMC helps to improve public understanding of the issues faced by clients and governments in this area and promotes education and high professional standards among its members.
To become an active member, you must be a practitioner with proven expertise and experience in investor migration, have a good reputation, a clean professional and personal record and pay the application fee. We at BMS Global have experience of over 18 years dealing with Dept of Immigration (Dept. of Home Affairs), Australia on day to day basis for various kinds of Australian Visas for last 18 years. Processing of Business Visa Applications for Australia is one of our specialities among other visas such as Student Visa, Visitor Visa, Skilled Migration, Temporary Work Visa under subclass 482 visa, Direct Entry Employer Nomination Permanent Visa for Regional Scheme subclass 187, Partner Visa and AAT Appeals (Administrative Appeals Tribunal Appeals for those whose visas either refused or cancelled by Dept of Immigration).
The World of Investment Migration – Citizenship by Investment (CBI) Programmes World Wide
The Rise of Citizenship by Investment Citizenship-by-investment (CBI) programmes find their roots in the Caribbean island nation of St Kitts and Nevis, which was the first country in the world to establish a citizenship-by-investment programme in 1984. It only attracted a few hundred participants in the beginning. But, by 2009, backed by a marketing campaign, passport holders of the island nation were given visafree access to the Schengen Area and demand increased rapidly. Neighbouring Antigua and Barbuda, Grenada, Dominica and Saint Lucia have since joined St. Kitts and Nevis as members of the citizenship-by-investment club. The CBI industry has experienced exponential growth in the past years, and four EU countries – Austria, Malta, Cyprus and Bulgaria – also offer CBI programmes. Vanuatu, an offshore financial centre, is the only Pacific island that offers citizenship by investment. Turkey and Jordan have launched CBI programmes in 2018. Moldova also adopted new regulations on granting citizenship to foreigners who invest in the country, while Montenegro is working on a CBI programme that will be launched shortly.
The Attraction of Golden Visas While citizenship programmes are the more visible face of the industry, many more nations operate residence-by-investment (RBI) programmes, with major global players such as the US, the UK, Canada, Australia and New Zealand participating in this industry. Half of the member states of the European Union today offer a dedicated immigrant investor route. Over the past few years, the golden visa market has turned into a multi-billion-euro global phenomenon with price tags varying from country to country, costing anywhere from €250,000 to €10 million. Outside of the Western hemisphere, Dubai's and Thailand's residence programmes are firm favourites among high-net-worth investors.
Following Countries are offering Residence/Citizenship by Investment (RBI/CBI)
Botswana, Guinea Bissau, Mauritius, Seychelles and South Africa (African Nations)
Antigua & Barbuda, Argentina, Aruba, Bahamas, Barbados, Belize, Brazil, Canada, Cayman Islands, Chile, Costa Rica, Ecuador, Grenada, Guatemala, Honduras, Montserrat, Nicaragua, Panama, Paraguay, Peru, Puerto Rico, Saint Lucia, St Maarten, St. Kitts & Nevis, Turks and Caicos Islands, Uruguay, USA, Venezuela and Virgin Islands (Caribbean and North American Countries)
Australia New Zealand Palau Tonga Vanuatu (Oceania Countries)
China, Hong Kong, Indonesia, Japan, Jordan, Macau, Malaysia, Philippines, Qatar, Singapore, South Korea, Sri Lanka, Taiwan, Thailand, UAE and Vietnam (Asian Countries)
Bulgaria, Croatia, Cyprus, Czech Republic, Estonia, Georgia, Kazakhstan (coming soon), Latvia, Lithuania, Montenegro (coming soon), Romania, Russia, Serbia, Slovakia, Turkey and  Ukraine (East European Countries)
Andorra, Austria, Belgium, Finland, France, Germany, Gibraltar, Greece, Guernsey, Iceland, Ireland, Isle of Man, Italy, Jersey, Luxembourg, Malta, Monaco, Netherlands, Portugal, Spain, Switzerland and UK (West European Countries)
How BMS Global Registered Migration Agent of Australia and Individual Member of IMC can assist you to make your "Dream Come True" for Australian Investment, Business and Migration Programme
Why Australia:
Australia is not only a country but she is a Continent spread over 5,000 km from East to West (Sydney to Perth) and over 4,500 km from North to South (Darwin to Adelaide). The population of Australia has reached 25 million in August 2018 but can certainly accommodate a few hundred more per year especially Business Migrants.
Australia has world class education and sports facilities second to none. People are friendly and peace loving and helpful. Infrastructure of roads, transport, airports, railways, telecommunication and technical abilities is so wide spread that it covers all parts of Australia no matter where you wish to start your business and settle in either country town or major city of Australia. Australia offers investment opportunities in Agriculture, Foods & Processing. Mining, Educational Institutes, Exports of coal/copper/timber. Tourism, Manufacturing, financial companies and high tech companies, Aged Care and Health industry. No matter whatever may be your interests in business, Australia offers all kinds of platform to you to commence your business in Australia and settle in Australia provided you have carried out thorough research in your project and have sufficient funds to enter into business in Australia. We at BMS Global have more than 18 years of solid and sound experience in dealing with various kinds of visa applications for Australian visa and please feel to contact us anytime suitable to you.
Business Visa Program of Australia
Australia offers A$1M, A$3M, A$5M and A$15M (M=Million) Business Visa programs for various kinds of business people from all over the world. Australia offers temporary business visa first and then you can move on to apply for permanent business visa while remaining in Australia. Australia also offers one permanent business to business people to migrate to Australia on permanent basis.
Business Visa subclass 188 is temporary business visa, subclass 888 is permanent business visa and subclass 132 is direct permanent business visa.
Business Innovation and Investment (Provisional) visa (subclass 188)
(Provisional means temporary visa for 4 years and 3 months and please note that extension may not be permitted so you must meet with criteria for second stage subclass 888 within time limit given and this is very important to take into account while applying for first stage and while investing money in Australia – We welcome to consult us for further clarification).
Caution – Business Visa Applicants – Australia is Great Country to settle but do remember that "ALL THAT GLITTER IS NOT GOLD!" What does it mean???
It means that if you have not done in-depth research about business investment in Australia – Information, Documents, Explanation & Evidence for applying for business visa and meet criteria of state/territory who will sponsor you; you will probably end up in a miserable situation and may receive failure in your application and you may lose hard earned money of your lifetime! Yes, it is true! We did come across business visa holders who did receive their temporary business visa, and had ended up in business investment which neither yielded any profit nor would meet the criteria for second stage of permanent business visa application. Many had totally disappointed and left the country 'empty handed'. It MUST not happen with you as Business Visa so called Business Migration including all your family members is a BIG DECISION – we would say VERY BIG DECISION OF YOUR LIFE because you will uproot yourself from your home country and you would land in entirely new country and you would not have any idea about how to proceed further. In short, do your research work in-depth before you wish to apply for business visa. We do provide these kinds of services at very reasonable costs and we also include such services in our total costs to process your business visa application so please feel free to discuss with us your needs to apply for business visa for Australia.
Subclass 188 visa (Business Visa Page)